Air Conditioning Sales, Repairs & Service
When you're suddenly faced with air conditioning issues in your home or business on a hot day, who can you trust for fast, quality work? JPI Plumbing & Heating, Inc.! Our team of licensed, insured, and skilled air conditioning technicians can provide prompt, 24-hour air conditioning repair service.
Our experience and training are the reasons why we are comfortable guaranteeing that your air conditioning repair, service, or installation will be performed right the first time.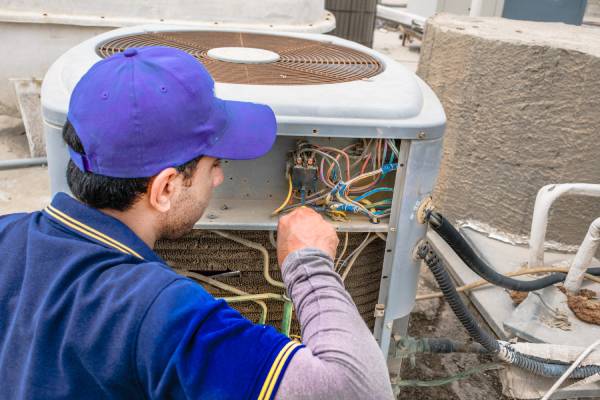 At JPI Plumbing & Heating, Inc., we repair all air conditioning system makes and models. We will arrive at your home or business with the latest tools and equipment to diagnose and repair your AC system correctly. When you have a problem with your air conditioner, you can count on us to be there quickly and do great work at a fair price.
Our experts have worked with both residential and commercial property owners alike to become one the leading air conditioning repair experts in New York. Whether you have a centralized unit, a rooftop AC unit, or need full in-depth servicing for your air conditioning unit, JPI Plumbing & Heating, Inc. is a company you can depend on.
You can always trust the experts here at JPI Plumbing & Heating, Inc. to be reliable and within your budget!
With JPI Plumbing & Heating, Inc. on your side, you don't have to worry about overtime rates or false promises. Our experts are highly trained, certified and have the expertise to deal with any air conditioner problem you may have, including:
Problems switching on the AC unit
Vibration or weird noises during startup or working
Warm air exiting from the supply registers of the AC unit
Compressor not running
Fan not turning on
Water pooling around air conditioner and more
Don't wait until the air conditioner has issues on a steamy, hot summer day! Regular AC maintenance contracts from JPI Plumbing & Heating, Inc. can help you avoid costly air conditioning system breakdowns. We developed a multi-point AC tune-up to help ensure your air conditioning system runs optimally while avoiding expensive repairs.
Installation & Replacement
We install all air conditioning product makes and models, from air handlers to package units.
Let The Licensed Experts At JPI Plumbing & Heating, Inc.
Handle Your Air Conditioning Needs!
"PRICE IS ONLY AN ISSUE IN THE ABSENCE OF VALUE"